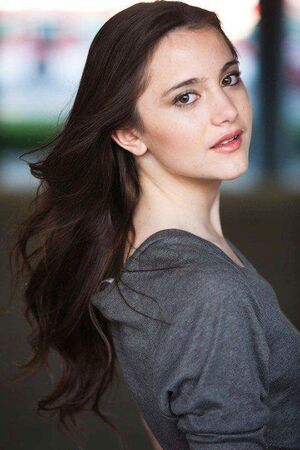 Personal Info
Full Name:
Patricia Phoebe Trudeau
Nickname:
Pat Trudeau
Vital Statistics
Born:
2012
Status:
Alive
Species:
Human
Race:
Witch
Caucasian
Powers:
Fire Breath
Hair Color:
Brown
Eye Color:
Brown

Pat is the older daughter of Prue Halliwell-Trudeau and Andy Trudeau.
She is the older daughter of Prue and Andy. She has one youngest sister named Vicki.
In the Series
Edit
Charmed: Witch Hunts Avatars
Edit
From Charmed
Edit
Alexa Nikolas
Edit
Ad blocker interference detected!
Wikia is a free-to-use site that makes money from advertising. We have a modified experience for viewers using ad blockers

Wikia is not accessible if you've made further modifications. Remove the custom ad blocker rule(s) and the page will load as expected.