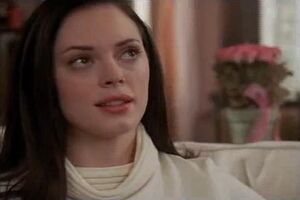 Paige
Personal Info
Full Name:
Paige Samantha Matthews
Maiden Name:
Paige Samantha Matthews
Title:
Charmed One
Additional Information
Actress:
Rose McGowan
Series:
Charmed: Witch Hunts
Appears in Season(s):
1
Number of Stories:
22
Paige Matthews (HUNT) is the youngest of the Charmed Ones, but since she wasn't raised with her sisters she doesn't really act like it. She is independant and has a healthy sense of humor.
In the Series
Edit
Charmed: Witch Hunts Avatars
Edit
From Charmed
Edit
Rose McGowan
Edit
Ad blocker interference detected!
Wikia is a free-to-use site that makes money from advertising. We have a modified experience for viewers using ad blockers

Wikia is not accessible if you've made further modifications. Remove the custom ad blocker rule(s) and the page will load as expected.